Camping Bretagne en bord de mer
Only 900m to discover the wild landscapes of the Breton coastline from our campsite. camping in Erquy. 
Between hills and rocks with shellfish, the beaches of St Pabu and Caroual are a delight for young and old. These two wonders have 3000m of fine sand and coastal paths to join them.
Fishing, beach volleyball, picnics and swimming are all available. Among the most beautiful in Europe, these seemingly endless beaches offer a variety of atmospheres for holidays that appeal to everyone.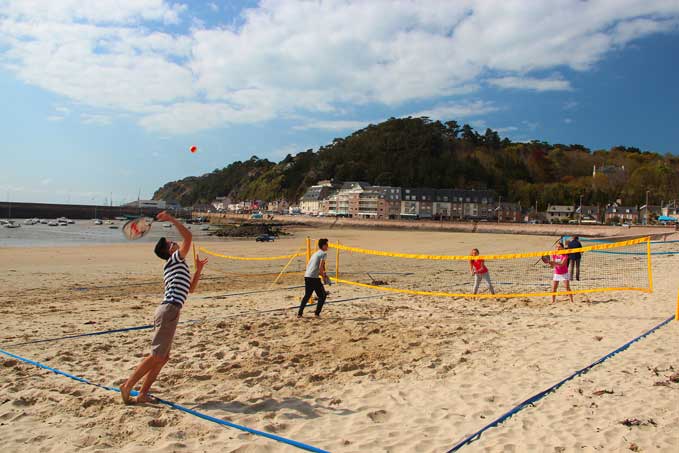 The choice is yours for a holiday on the water
In Brittany, Erquy has the privilege of having a dynamic beach in the heart of its town. It offers pleasant strolls along its dyke with restaurants and shops not to be missed. 
Ideal for a dinner on the terrace with a view of the sea. Not to mention its fishing port, for which the town is famous. The perfect place for fishermen to go for a hearty dinner.
In its continuity, the Cap d'Erquy is a must-see. Carefully maintained, this protected site will amaze you with its colourful world and its steep cliffs plunging into the turquoise waters of the Emerald Coast. The marked paths will guide you through this wilderness that will surely charm you. 
But after a walk in the sun, what could be better than a good swim? The beach of Lourtuais is there to satisfy you! In the heart of the Cap d'Erquy site, it is full of small creeks to discover on foot, as well as the Hermitage cave or the Gargantua rock with its two open faults.
Then finally a little rest in your mobile home rental in Brittany at Camping Les Roches.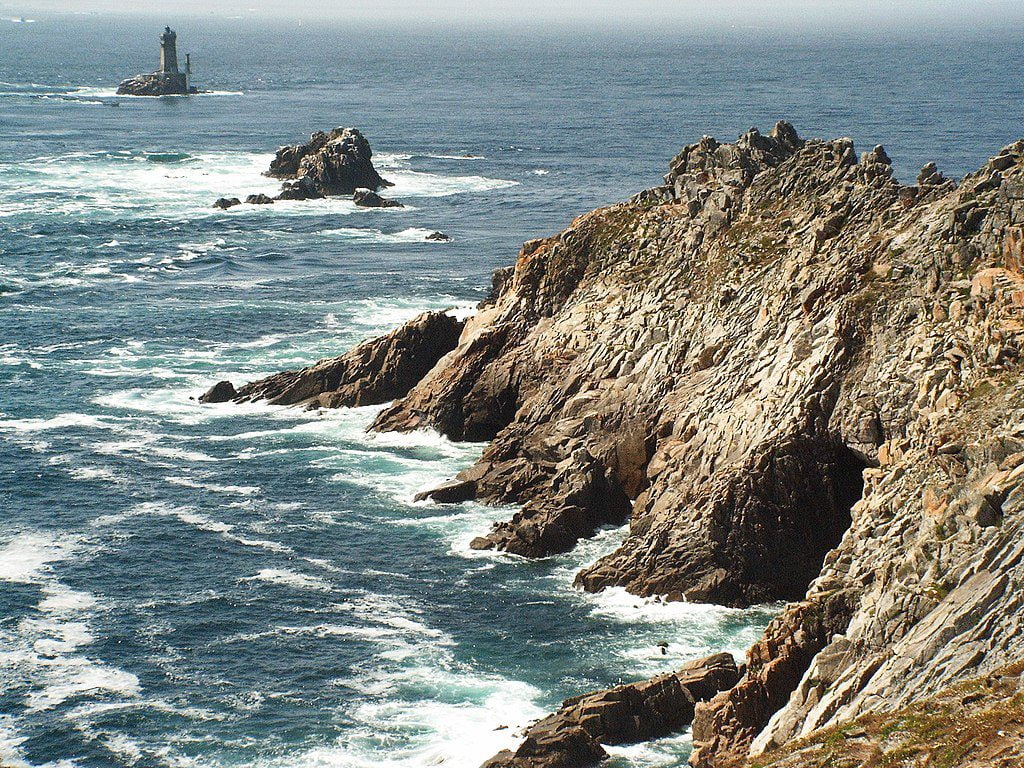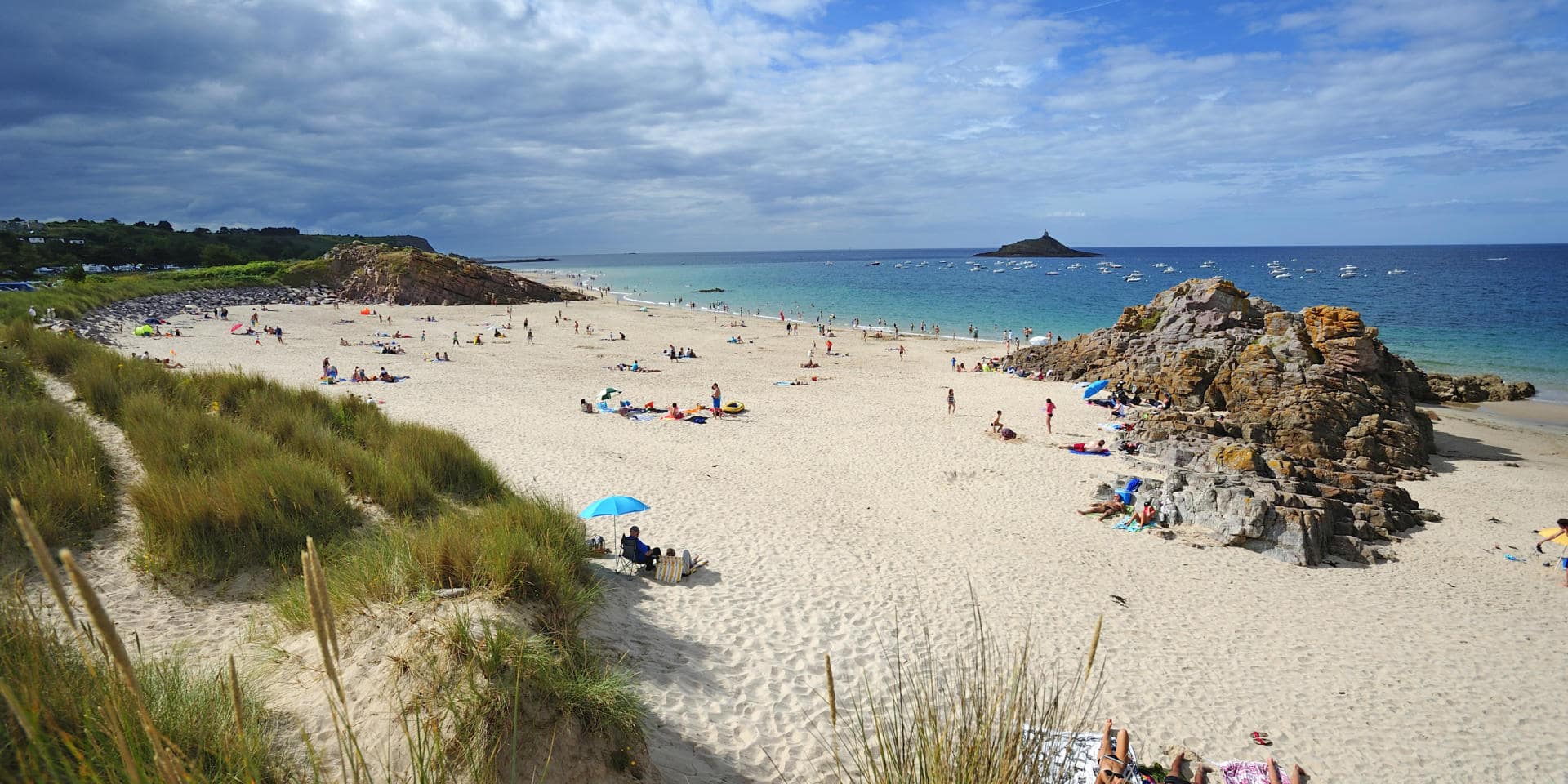 7km from Erquy, the seaside resort of Les Sables d'or welcomes you to enjoy its golden sand beach. From the heights, through the pine trees, the discovery of this magnificent bay is unforgettable.
Everyone has their own technique to appreciate this magical place in the heart of the heather; on foot, on horseback, on a towel... It is interesting to note that the lagoon, connected to the beach, is an ideal place for children to swim because of the absence of waves, currents and the shallow depth.
The pleasures of the sea air in Brittany
Camping by the sea is great. But you might as well have a sea legs in this case too!
The Maison de la mer offers a whole range of activities to have fun on the water. Sailing, paddling, kayaking, sand yachting, jet skiing, scuba diving, in lessons or for hire, there is no problem finding what you are looking for! The Breton coastline offers ideal conditions for water sports of all kinds. Just a stone's throw from the port, you can enjoy your favourite activities in the sea air of the capital of the Coquille St Jacques.